Professional Services
---
We offer a full service sign shop, printing services and carry a full line of promotional products. With offer 50 years in the graphics industry we are able to provide solutions for any project. Please contact us to discuss your specific objectives.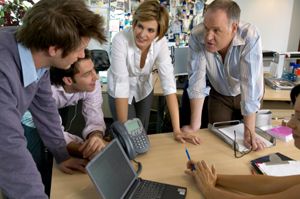 Some of our custom, professional solutions include:
New Store Openings We can assist you with your graphic requirements for new store openings. You have enough to do when opening a new store or location. We offer a one stop shop for all your graphic needs. We can supply you with signage, printing and promotional products. We'll be with you every step of the way from consultation and design to installation and implementation.
Logo Change or Image Update Whether you are changing your logo or just updating your image we have all the graphic solutions to implement your change. With customized installation and products we can ensure your image update will go off without a hitch.
Local, Regional & National Marketing Roll-outs We offer customized installation options to assist in roll-outs of new campaigns and product launches. We are experienced with quick installations from a few local stores to nation-wide installations.
Custom Products & Prototypes Looking for a completely custom display, sign or graphic solution? We work with you to help bring your idea to life.