Invitations
---
You're invited! To use us for all your invitation printing needs. After all, every great event needs a professional, great looking invitation.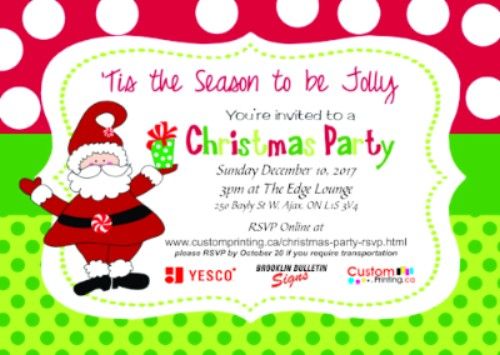 Baby shower invitations
Birthday invitations
Bridal shower invitations
Graduation invitations
Wedding invitations
And more!
Don't see the invitation you're looking for on our list? Contact us and we'll work with you on the invitation you have in mind.
---
Portfolio - Invitations by Custom Printing / Brooklin Signs
A sample of some of the many invitations we have printed for local businesses. Click the image for a larger view.