Dimensional & Channel Letter Signs
Dimensional and channel letter signs are a great way to display your message in a striking way. We offer dimensional and channel letter signs that are ideal when creating a storefront sign. We are proud to offer custom shapes, sizes and lighting options to ensure you get the sign of your dreams. We will work with you to sure the sign is installed and maintained.
Dimensional & Channel Letter Sign Characteristics and Customizable Options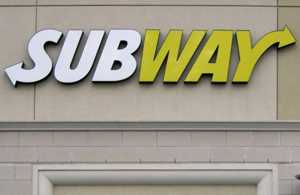 Provide us with your dimensional and/ or channel letter sign idea or we can come up with one for you
Back lit, front lit or non-illuminated dimensional and channel letters
LED or neon lighting options
Any shape, size or colour
Installation, service and maintenance available
---
Portfolio - Dimensional and Channel Letter Signs by Custom Printing / Brooklin Signs
Click on the dimensional and channel letter sign images below to enlarge them. You can also view some of our sign work on our sign portfolio page.
---
Dimensional & Channel Letter Sign Templates and File Preparation
Have Your Own Sing Design?
If you are supplying your own sign file for printing, you can view detailed information on file preparation for printing under the resources area of the printing section of our site. Signs can be produced in almost any custom size to meet your requirements.
Need A Sign Design?
If you do not have a print ready file for your sign or would just like to update one that already exists, we can provide you with a professional custom design. Just contact us by using the Request An Estimate form. We'd be more than happy to work with you to create an * that is just right for you.
---
Dimensional & Channel Letter Sign Pricing & Ordering Information
We are currently working on creating online price lists for our most popular products including signs and will be launching this feature in the near future. In the meantime, you can Request An Estimate online or contact us and we would be more than happy to provide you with a quotation.
If you have a print ready file and are ready to order your sign, you can use the Place An Order form to place your order online and we will contact you to confirm everything.