Flyers
Flyers are an affordable and efficient way to market your business as well as an event. A well made flyer is perfect when ample space is needed to highlight the importance of your business or event. We take pride in offering flyers available in a variety of sizes, print options and stock options.
Feel free to bring in your own flyer designs and/or ideas and we will help you create a flyer that you can be proud of. Whether you need a small amount for handing out at presentations, or a large amount for mass distribution, we can print quality flyers that will catch people's attention.
Flyer Printing & Finishing Options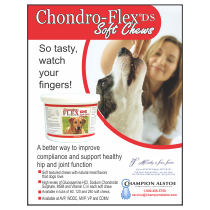 Full Colour Printing, Black & White Printing, One Colour Printing or Speciality Printing
Can be any size, some of our most popular sizes are 8.5 x 11" (letter), 8.5 x 14" (legal), 11 x 17" (tabloid), 5.5 x 8.5", 4.25 x 5.5", 4 x 6", 5 x 7", 8 x 10", 9 x 12", 3.5 x 8.5"
Variety of Quality Flyer Paper Stock (Gloss Coated Paper, Uncoated Paper, Coloured Paper, Bright Papers, Linen Papers & Specialty Papers)
Fast, efficient service – Same day printing available for most short run flyers
Bundling available. If you are distributing them through Canada Post or another source this is required



---

Portfolio - Flyer Printing by Custom Printing / Brooklin Signs

A sample of some of the many flyers we have printed for local businesses and organizations. Click on the image for a larger view.

---

Flyer Sizes and File Preparation

Have Your Own Flyer Design?
If you are supplying your own flyer file for printing, you can view detailed information on file preparation for printing under the resources area of the printing section of our site. Flyers can be made to almost any custom size your require. Our most popular sizes are 8.5 x 11" (letter), 8.5 x 14" (legal), 11 x 17" (tabloid), 5.5 x 8.5", 4.25 x 5.5", 4 x 6", 5 x 7", 8 x 10", 9 x 12", 3.5 x 8.5"

Size Considerations
If you are planning on using a distribution company or distributing your flyers through Canada Post you should check with them before printing to ensure that you flyer size meets their requirements. Most will also require special packaging such as bundling and box counts.

Need A Flyer Design?
If you do not have a print ready file for your flyer or would just like to update your existing flyer, we can provide you with a professional custom flyer design. Just contact us by using the Request An Estimate form. We'd be more than happy to work with you to create a flyer that is just right for you.

---

Flyer Pricing & Ordering Information

We are currently working on creating online price lists for our most popular products including flyers and will be launching this feature in the near future. In the meantime, you can Request An Estimate online or contact us and we would be more than happy to provide you with a quotation.

If you have a print ready file and are ready to order your flyers, you can use the Place An Order form to place your order online and we will contact you to confirm everything.